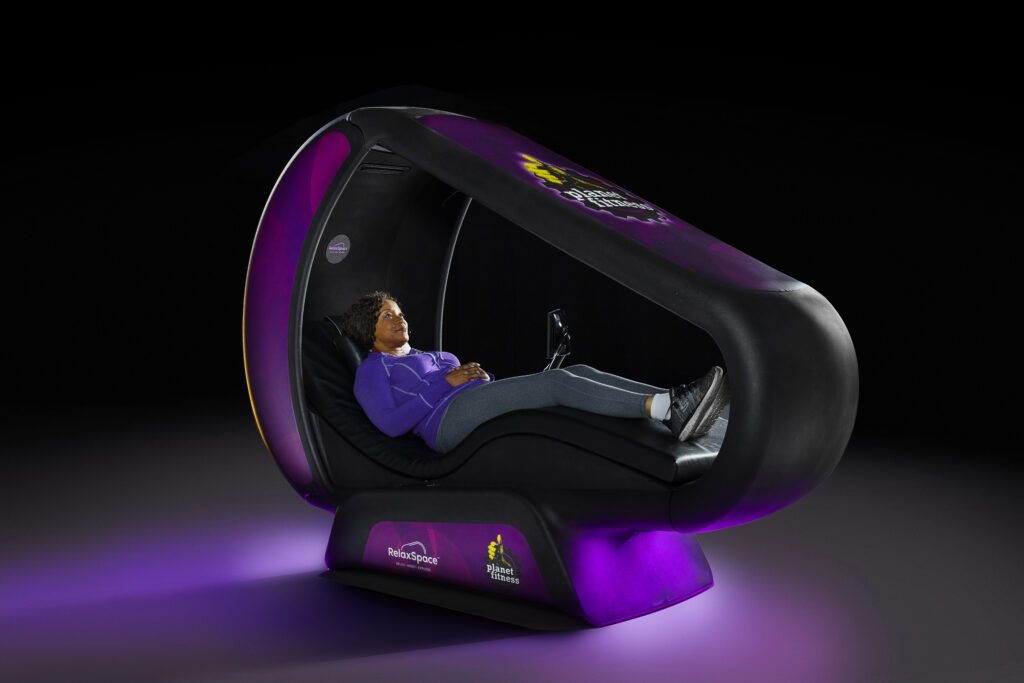 New Planet Fitness Black Card Amenity Now Available
Give Members a Much Needed Break with RelaxSpace Wellness Pods
Planet Fitness has introduced RelaxSpace Wellness Pods as the newest exclusive amenity for Black Card Members to enjoy. And with so much to offer, it's no wonder these pods are the newest way for users to relax, refresh and escape with a fully immersive  experience.
Whether it's relaxing with travel videos and nature sounds, reducing stress through meditation & mindfulness, or learning more about diet and healthy living, RelaxSpace is a unique, multisensory experience that members will love.
Discover an All-New Way to Rejuvenate
RelaxSpace Wellness Pods take wellness and recovery to new heights. Like many similar amenities, these pods are designed to reduce stress and promote relaxation — but they don't stop there.
What Will You Do On Your Wellness Break?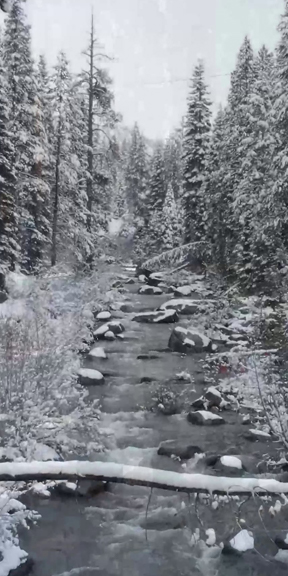 Breathe
With Guided Breathing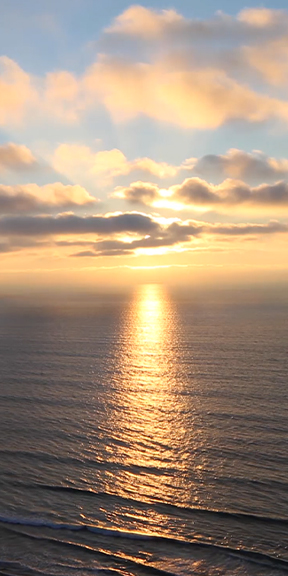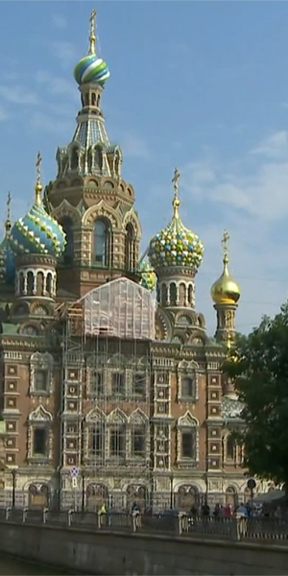 Explore
 Unique Cities of the World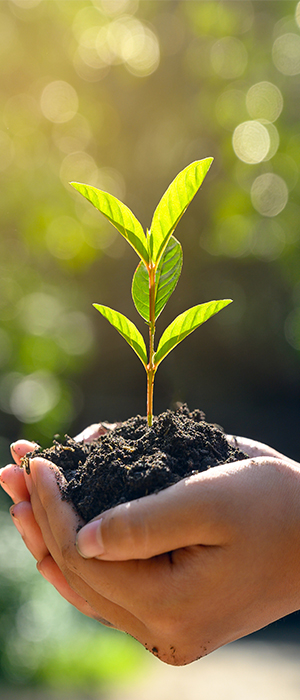 Grow
 With Personal Growth Resources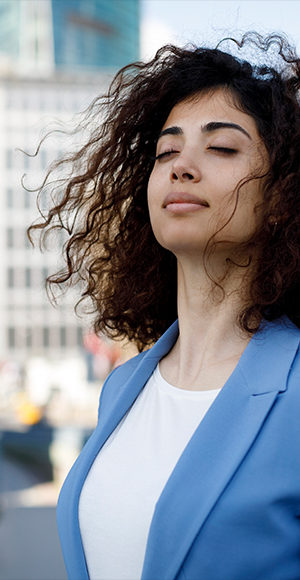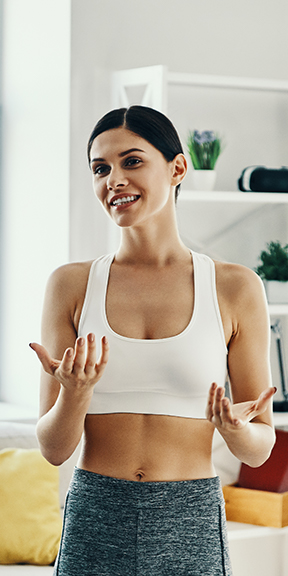 Thrive
 With Healthy Lifestyle Tips
RelaxSpace Wellness Pods Offer More:

Travel & Nature Videos (with Soundscapes)
Users can escape with the soothing sounds of nature or mesmerizing sights of cities across the world — all from the comfort and convenience of a RelaxSpace Wellness Pod.

From fresh pine to tropical coconut, users have the option of accompanying their experience with scent infusions specifically targeted to reduce stress and enhance relaxation.

Meditation & Breathing Exercises
RelaxSpace Wellness Pods allow users to take a break from the hustle and bustle of daily life and reset their minds and refresh their bodies with calming meditation and breathing exercises.

Users can track their state of relaxation during each session, allowing them to be more mindful of stress levels, more aware of their presence and more in control of their state of mind.

Healthy Living & Self-Improvement Tips
RelaxSpace Wellness Pods offer users the option of learning more about how to best fuel their bodies — providing tips on proper nutrition, the benefits of exercise and healthy ways to become more physically fit.

Users can soothe sore muscles or an achy back during any session with built-in heated seats. Or, if preferred, users can turn on their overhead fan for a cool breeze while relaxing.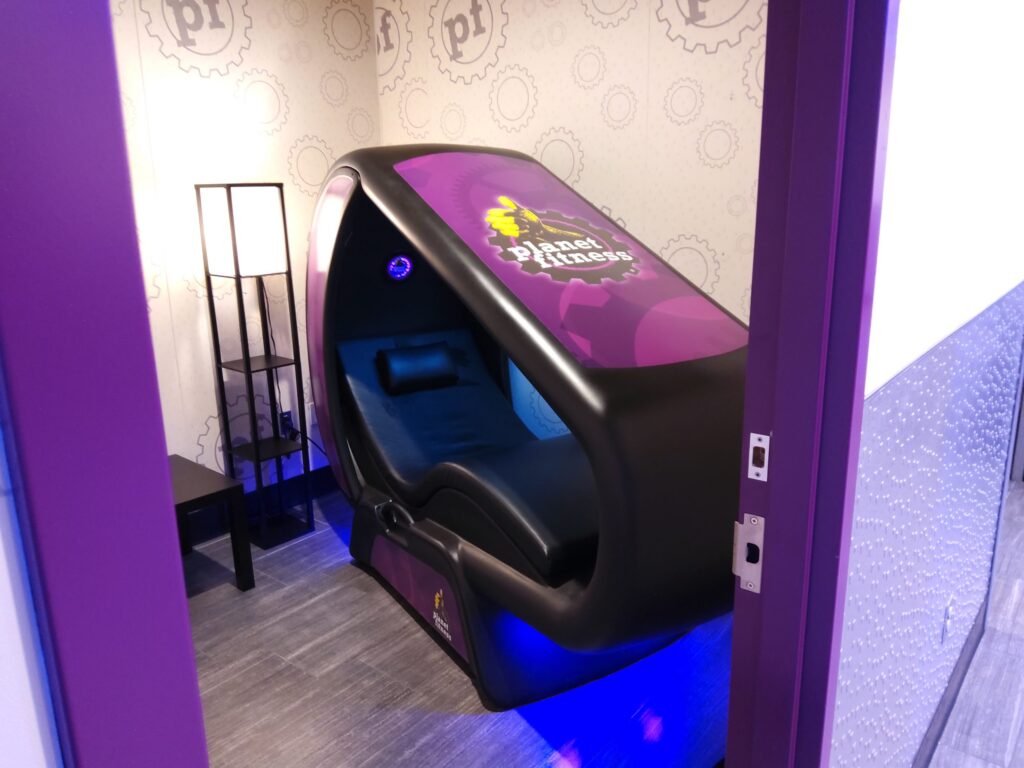 Planet Fitness - Clermont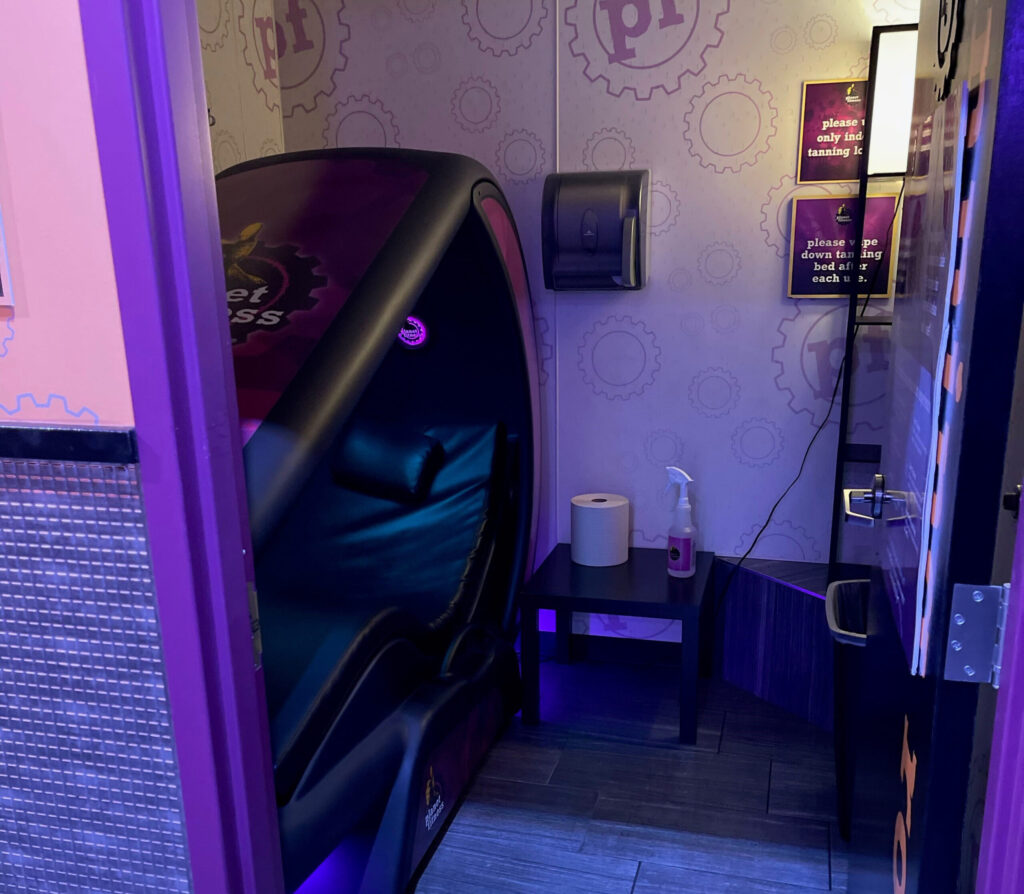 Planet Fitness - Spring Hill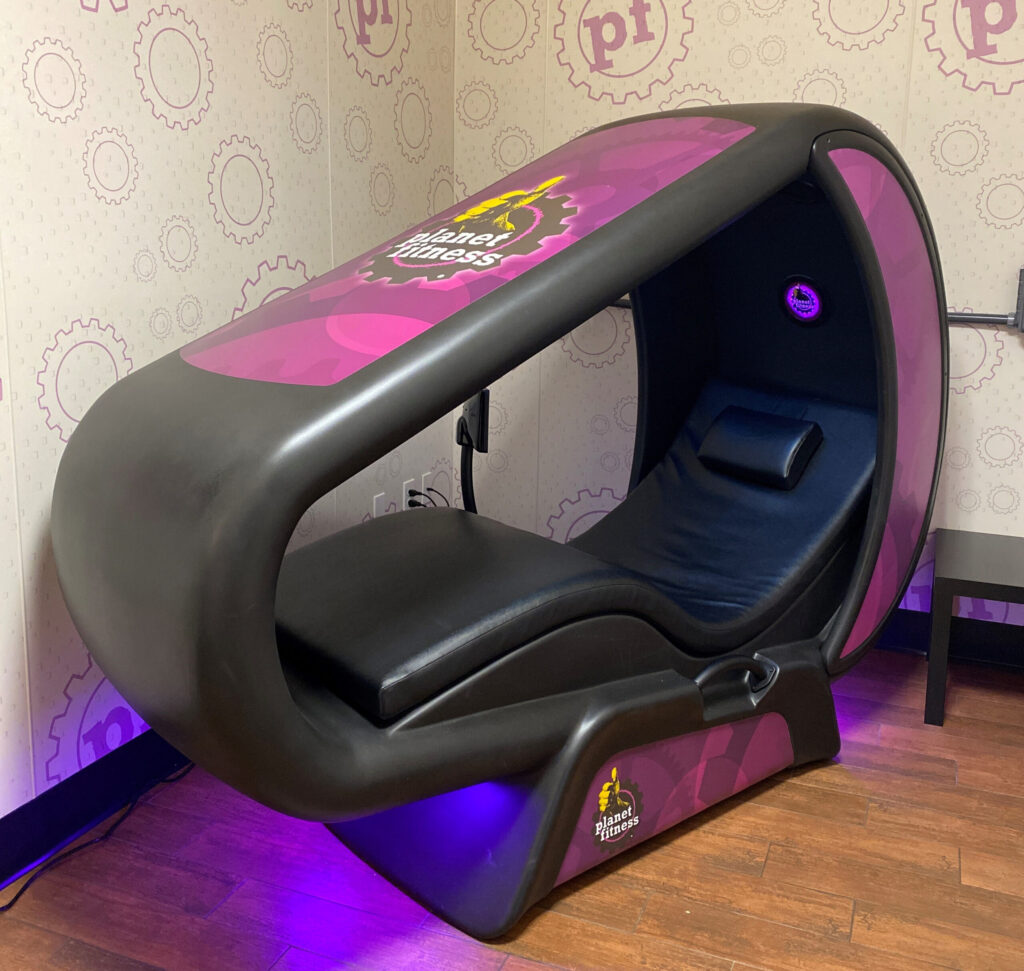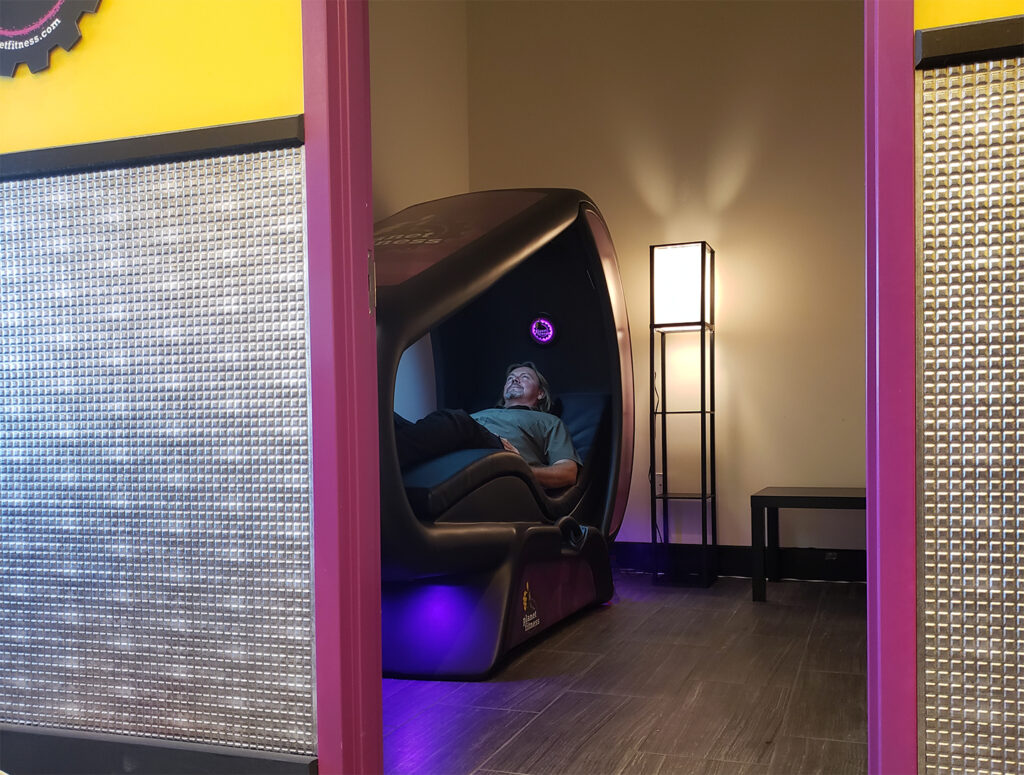 Planet Fitness - Palmdale
It's the 15-Minutes that Everyone Needs Each Day!"
Why Invest in RelaxSpace?
Reach more potential member demographics with a new health & wellness-focused amenity.  It gives you another great tool to showcase during prospective member tours!
More Black Card Value
RelaxSpace Wellness Pods add even more value to the Black Card membership.  It's the perfect wellness-focused complement to other Black Card perks
Fits Well in an 8'x10′ Room
No special room considerations are needed.  Requires one standard 110V wall outlet and a CAT-5 connection for software updates
Minimal Staff Training Required
Other than activating the RelaxSpace  Wellness Pod from the front desk (similar to HydroMassage units), there are no special requirements or training needed from your staff.
Planet Fitness Owner, Paul Mancia Reacts to Wellness Pod
RelaxSpace Wellness Pod Features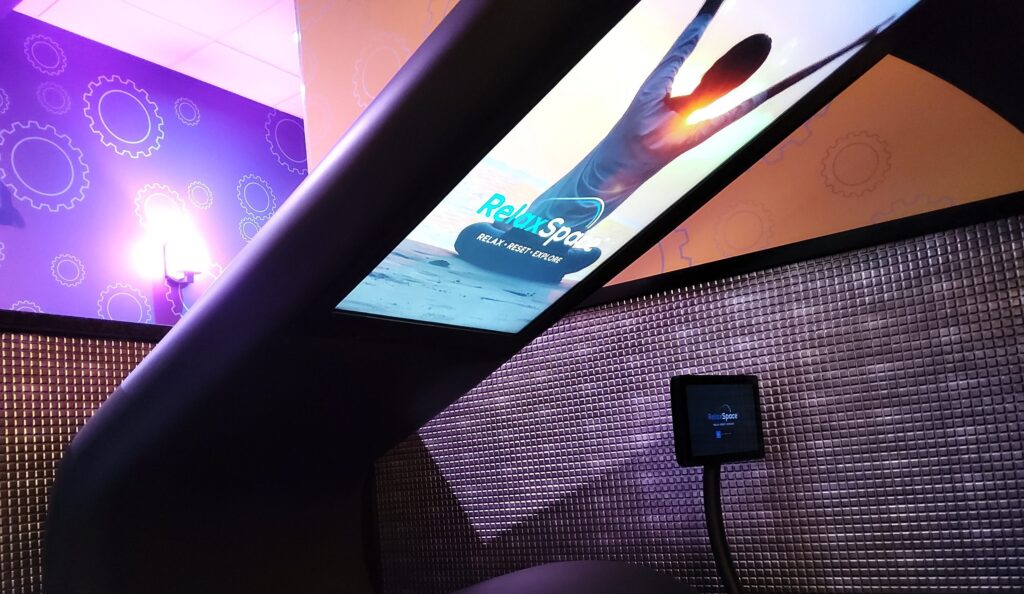 All wellness content is displayed overhead on a large monitor, providing users with an immersive experience without any claustrophobic concerns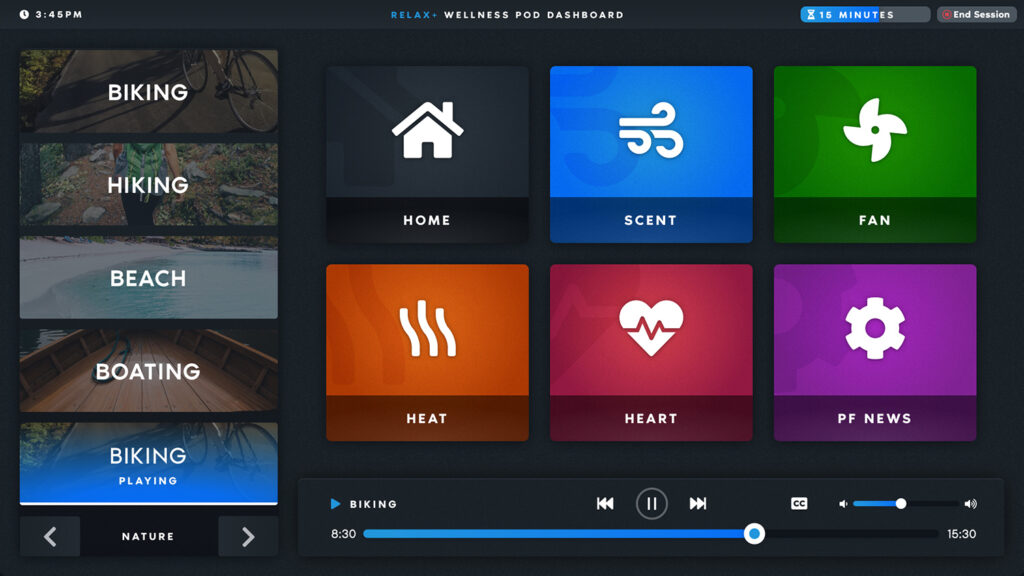 Touchscreen Control Interface
Users select from a large menu of wellness content including Nature scenes, mediation practices, travel videos, mindfulness content, breathing exercises, and healthy lifestyle content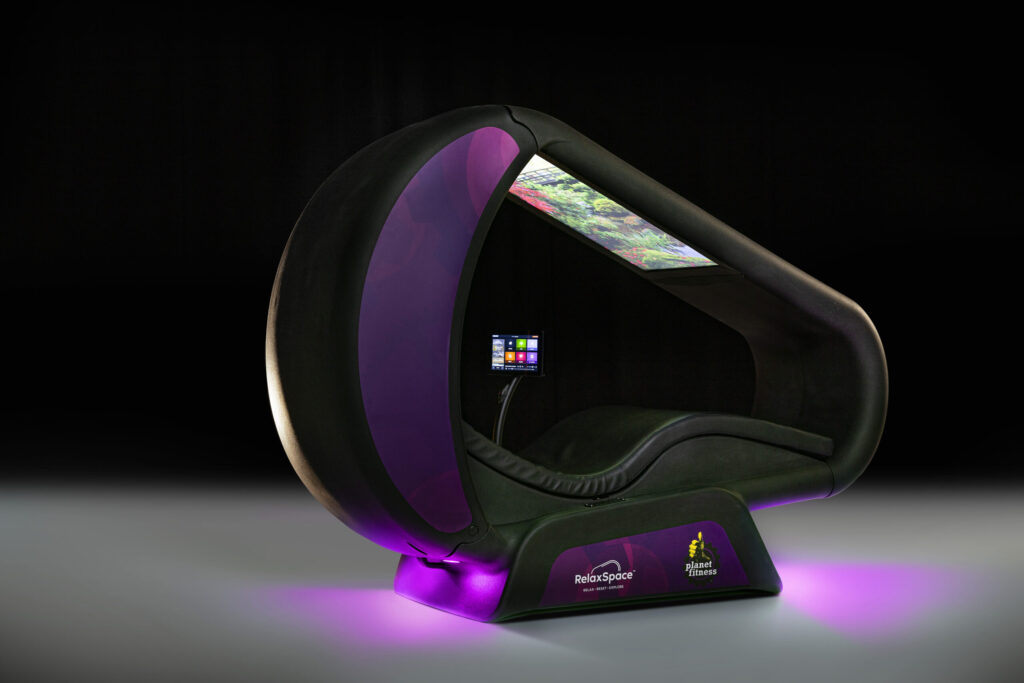 Modern, Futuristic Product Design
Designed to catch the eye and provoke member curiosity, generating member awareness
8x10 private spaces with glass doors for visibility and privacy
An Amenity They'll Keep Coming Back For
No matter what your members' fitness goals are, investing in wellness is universal.
RelaxSpace Wellness Pods are the perfect amenity to offer your Black Card Members as an ongoing benefit of their membership.
The more they use the pods, the more benefits they'll reap. Plus, with so many different features to explore (from sights to sounds to scents and more), each session can be a totally unique experience for regular users.
Fill out our form to get in touch with a RelaxSpace rep today.