Attract More Guests with
Unique Hotel Amenities
Create a Refreshing Retreat for Tired Travelers — Without the Expense of a Spa
Why Choose WellnessSpace for Your
Luxury Hotel Amenities?
Proven Success in Hotels and Resorts
Real Results, Real Impact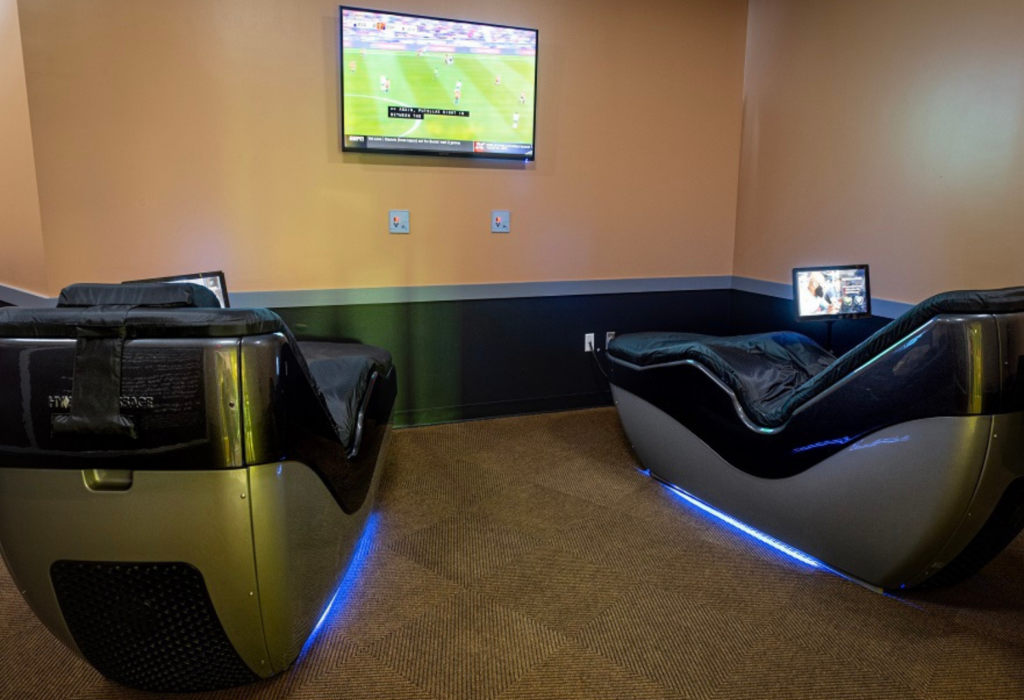 The guests love this amenity. It has been a great way to keep the guests happy during check-in and check-out times when they are waiting for a ride to the airport.
Alan Filer
Holiday Inn Express & Crowne Plaza, Springfield, IL
As soon as we installed HydroMassage, our reviews on TripAdvisor have been outstanding. We have increased our service fees and now generate more revenue.
John Moradi
Comfort Inn North, St. Petersburg, FL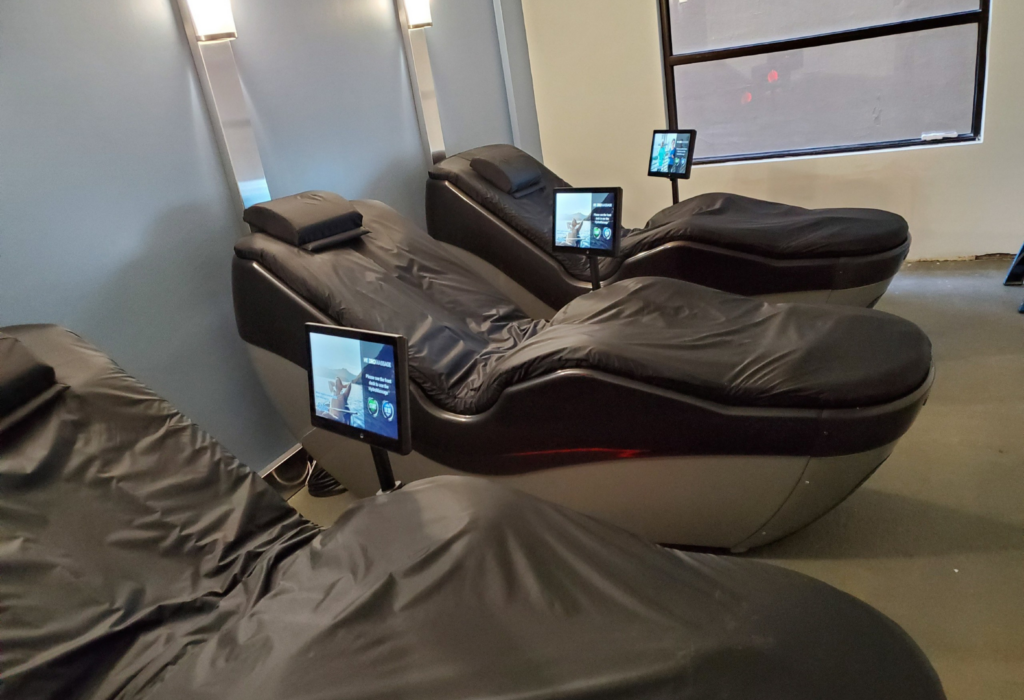 Elevate the
Guest Experience
With WellnessSpace, turn every visit into a rejuvenating journey, inspiring repeat stays and enhancing your prestige. From personalized massages to multisensory relaxation and targeted cold and heat therapy, our innovative wellness amenities promise an unforgettable guest experience.
I left my hotel more relaxed than when I arrived. Isn't that how it's supposed to be?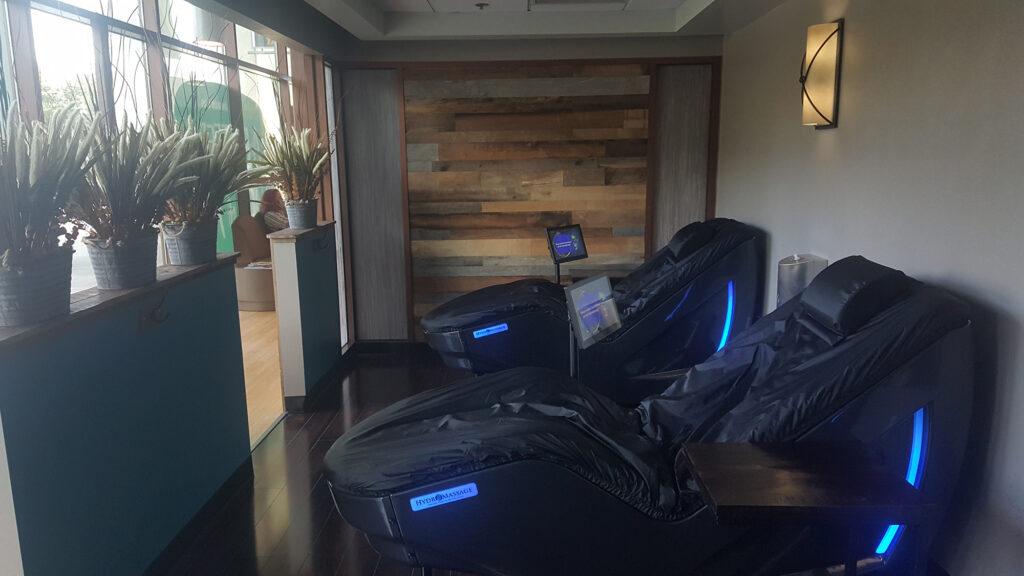 WellnessSpace Brands' products are designed for a wide range of guests. Whether your guests are business travelers seeking stress relief, vacationers looking to indulge in relaxationor wellness enthusiasts aiming for holistic well-being, these products can enhance their stay. 
HydroMassage beds offer a soothing respite after a long day, RelaxSpace Wellness Pods provide a multisensory escape and CryoLounge+ chairs offer a unique experience of targeted cold and heat therapy, adding a touch of luxury to your wellness offerings.
The installation time can vary based on several factors, including the specific products you're installing and the layout of your establishment. We strive to make the installation process as efficient and seamless as possible. For a more precise estimate tailored to your specific circumstances, we recommend
reaching out to us directly
.
Incorporating WellnessSpace Brands' products into your hotel or resort can positively impact your bottom line in several ways. By offering innovative wellness amenities, you can attract a discerning clientele, potentially increase room rates and enhance guest retention.
These unique wellness offerings can set your establishment apart, making it a preferred choice for guests seeking a comprehensive wellness experience. Furthermore, the option to offer WellnessSpace experiences as premium services can provide an additional revenue stream.