Help Employees Manage Stress with Relaxing
Mind and Body Wellness Experiences
Promote a Healthy Workplace and Boost Morale with WellnessSpace Solutions
Why Add
WellnessSpace Solutions

to Your Workplace?
Create a
Relaxation Oasis

for Your Employees
With WellnessSpace Brands, you're not just adding an amenity to the workplace; you're introducing a comprehensive wellness experience that appeals to the diverse needs of your team.

Seamlessly incorporating WellnessSpace Brands products into your corporate office space offers employees convenient, daily access to cutting-edge wellness solutions. These tools foster a healthy environment and promote physical and mental well-being, contributing to enhanced productivity, reduced stress and improved company culture. When you choose WellnessSpace solutions, you equip your workforce with the resources they need to thrive in today's fast-paced corporate world.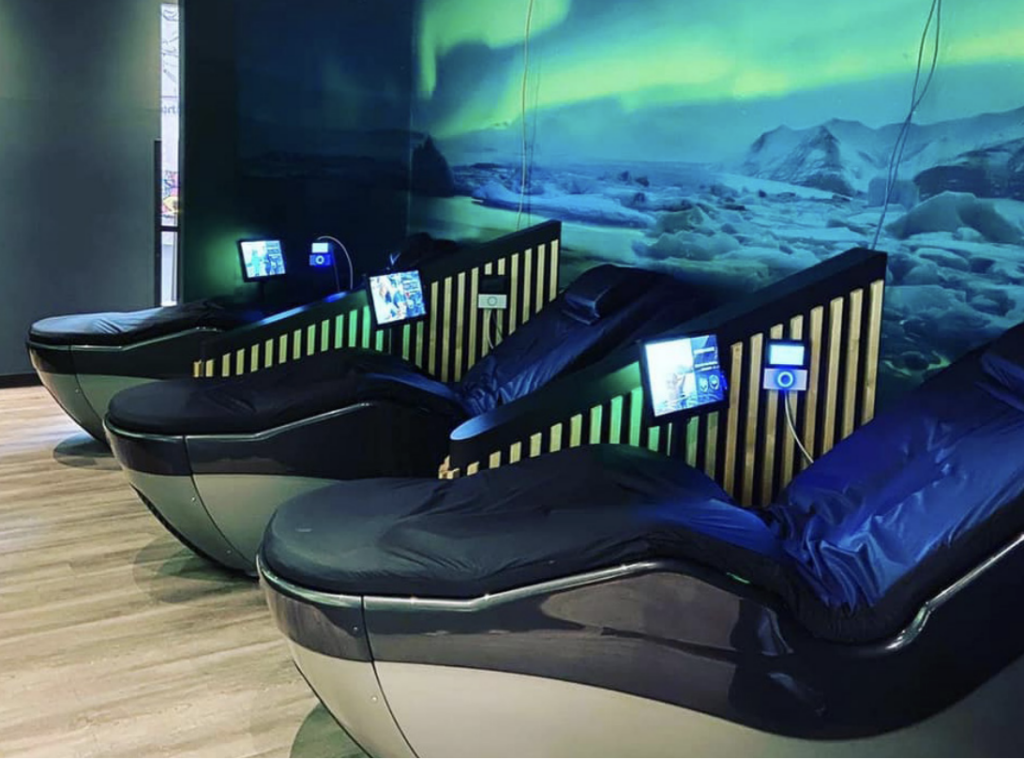 Real Results, Real Impact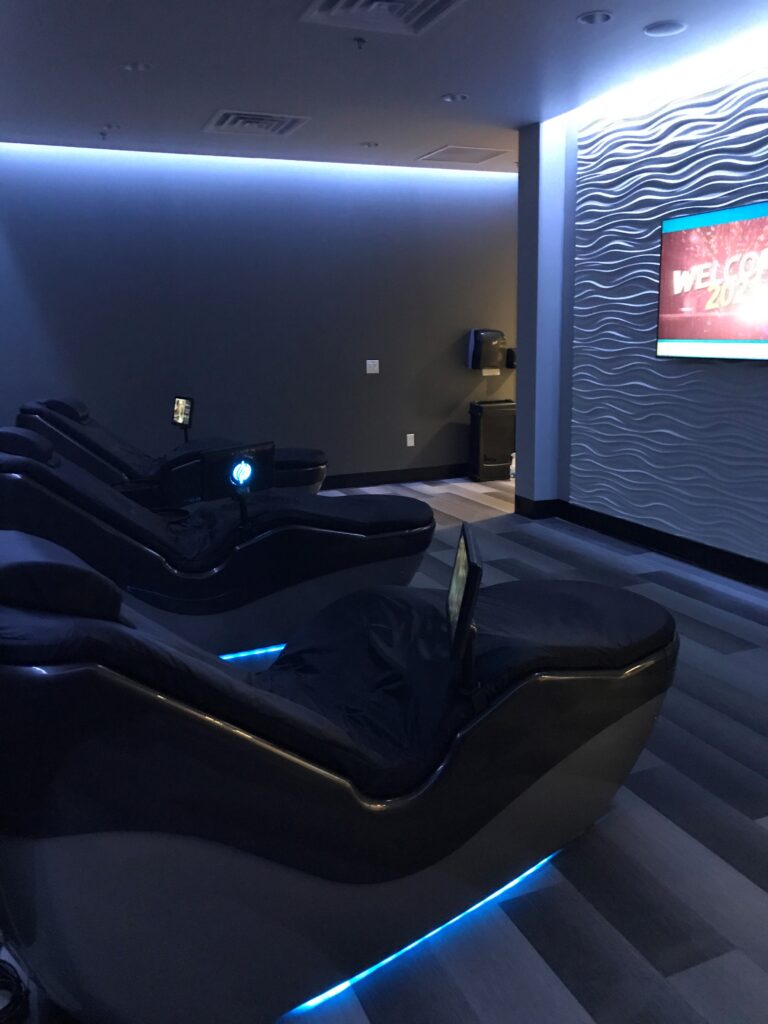 I will recommend HydroMassage to anyone who is looking to relax, reduce stress, as well as relieve aches and pains. Having HydroMassage has been a boost to my health and well‑being.
Lee Iacocca
Former President & CEO,
Chrysler Corporation
WellnessSpace Brands solutions are an excellent means to bring the benefits of full-body wellness to the entire workplace. Employees from various departments and positions can benefit from muscle recovery and relaxation, especially during high-pressure projects and tight deadlines.
Beyond combating workplace stress, management and executives can also utilize these wellness amenities to stay focused and maintain high energy levels, which can positively impact decision-making and leadership.
The installation time for WellnessSpace Brands' products can vary based on several factors, such as the types and number of products being installed, the complexity of the setup and the facility layout. WellnessSpace Brands strives for a seamless and efficient installation process. For a more specific time estimate tailored to your space, we recommend
contacting us directly
.
Integrating WellnessSpace Brands' products, such as HydroMassage, CryoLounge+ and RelaxSpace Wellness Pods, into your office environment can significantly enhance the workspace's appeal, fostering a culture of wellness and productivity among employees.
This investment demonstrates a commitment to employee well-being, which can boost job satisfaction and help in attracting and retaining top talent. The convenience of having cutting-edge wellness amenities on-site encourages employees to take regular breaks to de-stress and recharge, which can lead to increased productivity, enhanced morale and a more collaborative and positive work environment.