Upgrade to the Strength You Need
Don't settle for less when it comes to the pressure quality in your water massage. The HydroMassage 300/320 models come equipped with a complete range of varying strength levels to suit your needs.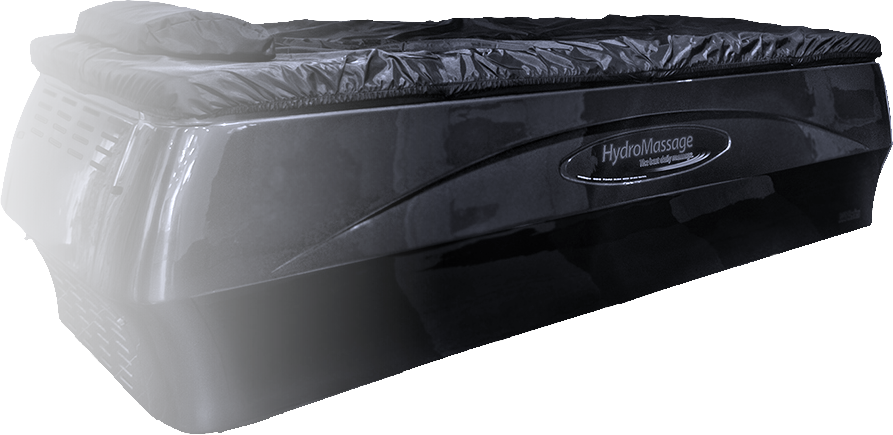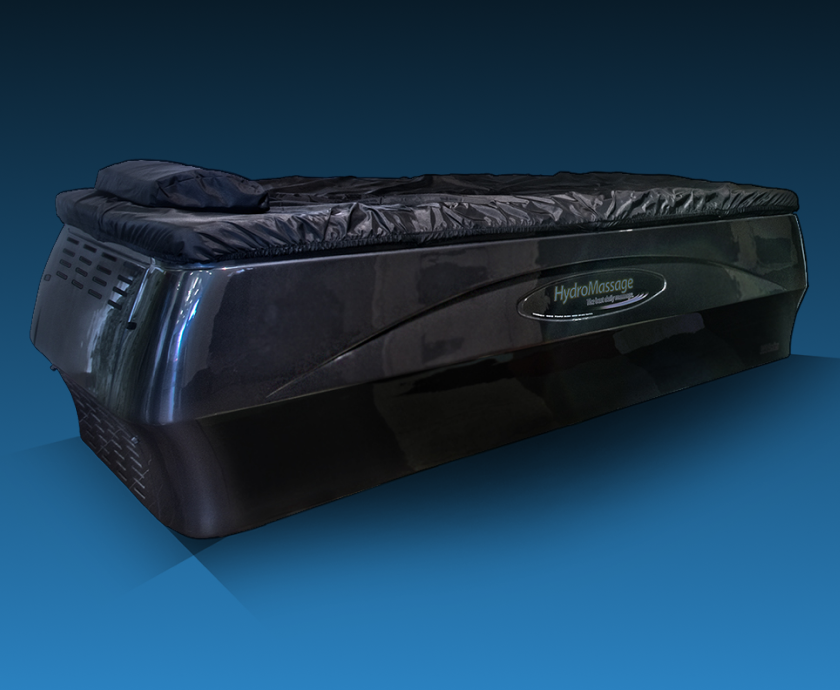 Achieve complete flexibility and comfort with a relaxing massage experience.
Smooth Wave Traveling Massage
Jets move up and down the body with wave-like streams of heated water, giving the user control of where to concentrate the massage.
Water Through Air Technology
The user rests comfortably above the water level, providing user stability and delivering maximum potential massage pressure.
Users have the ability of personalization and real-time adjustment of the massage through the handheld control.
Tested and approved to UL/CSA/CE safety standards by ETL
Dimensions: 94" L (239 cm) x 41" W (104 cm) x 27" H (69 cm)
Weight: 260 lbs (118 kg) without water; 460 lbs (209 kg) with 25 gals (96 L) of distilled water
Waterproof/fluidproof user surface
External Cooling System (320 Model)
Dimensions: 33.5" L (85 cm) x 15" W (38 cm) x 10.5" H (27 cm)
Weight: 81 lbs (37 kg)
Electrical supplied by the HydroMassage unit
May be installed up to 25 feet away (in ceiling, basement or adjacent room that stays between 45-100 °F, or 7-38 °C
Remote Technical Support: HydroMassage can access your unit remotely to help troubleshoot any issues or update software.
Self-Diagnostic: Diagnostic tests alert you to any potential software or operational issues.
Resources: Our customer support includes access to our WellnessSpace Customer Portal, featuring online marketing support resources.
Installation Requirements
208-230 volt, 30 amp dedicated outlet with NEMA L6-30 locking receptacle
25 gals (96 L) distilled water
Tank and Frame: 3 Years
Replacement Parts: 2 Years
Interested in HydroMassage?
Request A Free Quote Today