Sets the Standard in Performance and Technology
As the industry pioneer, the HydroMassage 340/350 models are best equipped to meet the needs of any worldwide fitness club, chiropractic office, salon, hotel—and especially, your business.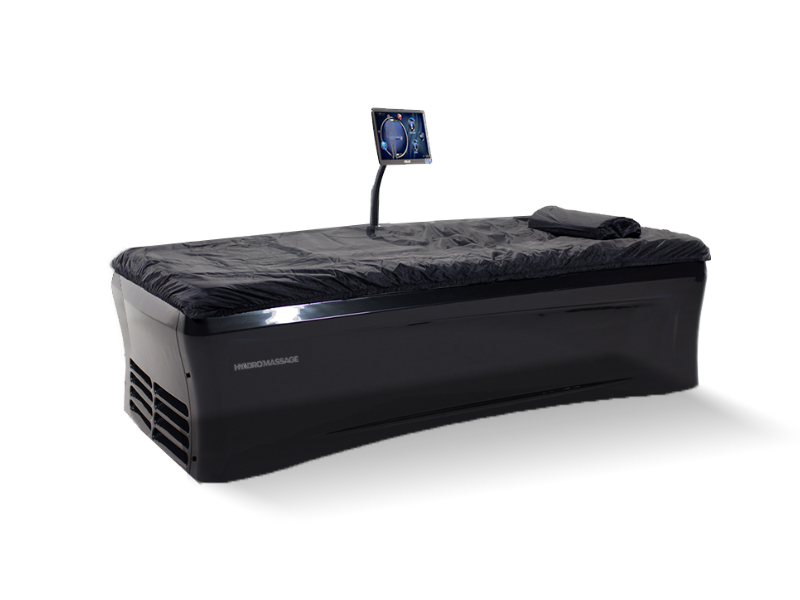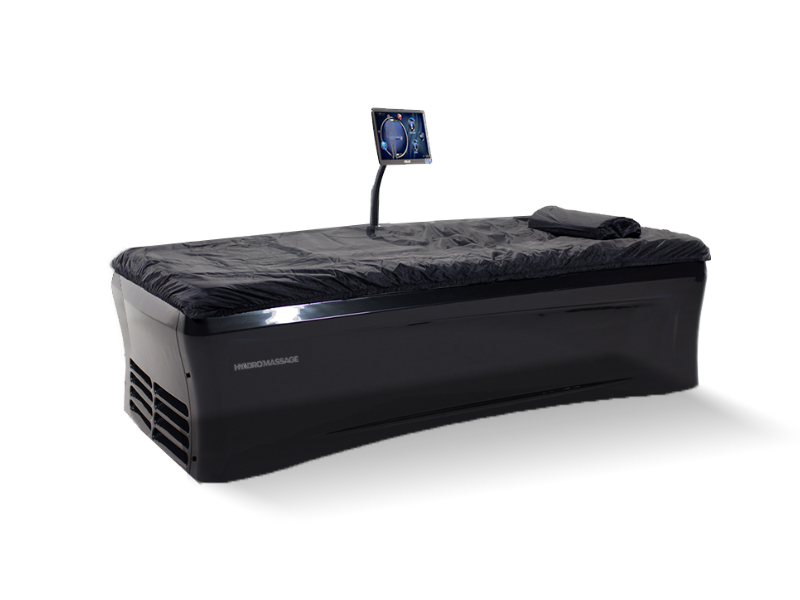 Achieve complete flexibility and comfort with a relaxing massage experience.
Smooth Wave Traveling Massage
Jets move up and down the body with wave-like streams of heated water, giving the user control of where to concentrate the massage.
Water Through Air Technology
The user rests comfortably above the water level, providing user stability and delivering maximum potential massage pressure.
The panel lighting can be adjusted at any time to coordinate with your room decor and color schemes.
Allowing real-time adjustment, the touchscreen is the most technologically advanced water-massage interface on the market.
Multimedia Content Library
Users may enhance their experience with relaxation videos, music, wellness articles, games, e-books and internet access.
Users may create and save their own ideal massage or select from a range of pre-programmed massages.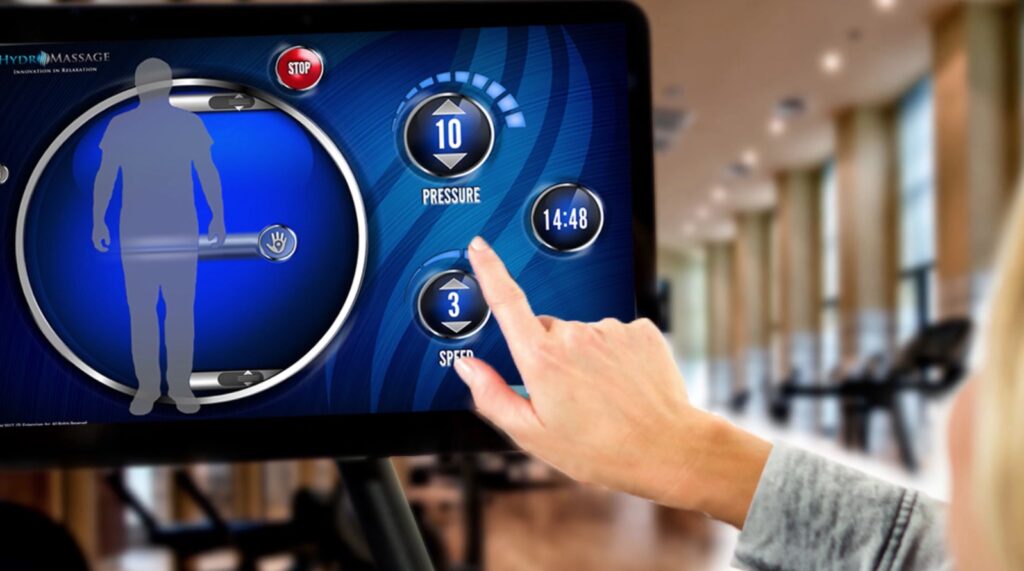 Tested and approved to UL/CSA/CE safety standards by ETL
Dimensions: 91" L (231 cm) x 39" W (99cm) x 26" H (66 cm)
Weight: 260 lbs (118 kg) without water; 500lbs (227kg) with 30 gals (114 L) of distilled water
Waterproof/fluidproof user surface
External Cooling System (350 Model)
Dimensions: 33.5" L (85 cm) x 15" W (38 cm) x 10.5" H (27 cm)
Weight: 81 lbs (37 kg)
Electrical supplied by the HydroMassage unit
May be installed up to 25 feet away (in ceiling, basement or adjacent room that stays between 45-100 °F, or 7-38 °C
Remote Technical Support: HydroMassage can access your unit remotely to help troubleshoot any issues or update software.
Self-Diagnostic: Diagnostic tests alert you to any potential software or operational issues.
Resources: Our customer support includes access to our WellnessSpace Customer Portal, featuring online marketing support resources.
Staff Control: Proprietary HydroMassage desktop software connects directly to your front desk, giving your staff full control over activating the units.
Member Management: Your staff has the ability to set up individual user accounts with external timers, a token system and currency acceptors.
Tank and Frame: 3 Years
Replacement Parts: 2 Years
Interested in HydroMassage?
Request A Free Quote Today